Updated 6/1/12 4:15 pm EST: Added another prize for tomorrow's giveaway! See the full list below.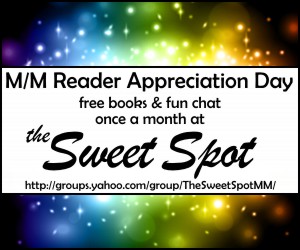 This Saturday, June 2nd, SJ Frost, Jambrea Jo Jones, and I are hosting another m/m Romance Reader Appreciation Day at the Sweet Spot Yahoo Group to say thank-you to the readers who support the world of m/m Romance. This month we have a fantastic list of prizes (see below) so I hope you can join us and stay a bit to chat with the authors.
Here's how to enter the giveaway:
If you haven't already, join the Yahoo Group at http://groups.yahoo.com/group/TheSweetSpotMM/
Watch the group page (or your email if you choose to receive emails from the group) on Saturday, June 2nd for a message with instructions on how to enter. The subject of the post should read something like "Enter the Giveaway: Respond to this thread for a chance to win"
Reply to that message between 8am and 8pm EST indicating you'd like to enter the giveaway.
That's it. You'll be added to the drawing for your chance at a random prize. Winners will be announced via the group after the giveaway closes. Authors will be sent the winning email addresses at that time and will contact their winners directly.
So far, the following authors have generously donated these or other prizes. Thank you, authors! The full list of prizes is at the end of this post.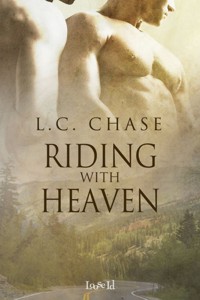 Complete List of Prizes
I'd also like to take a moment to thank Jambrea Jo Jones for joining SJ and I in moderating the Yahoo group. Thanks and welcome, Jambrea!
Oh, and we've also updated our Facebook page with a new banner. It features one of my favorite "sweet spots" on a man. I'll let you guess what that is. Check it out at: https://www.facebook.com/TheSweetSpotMM
Hope you can join us at The Sweet Spot Reader Appreciation Day!