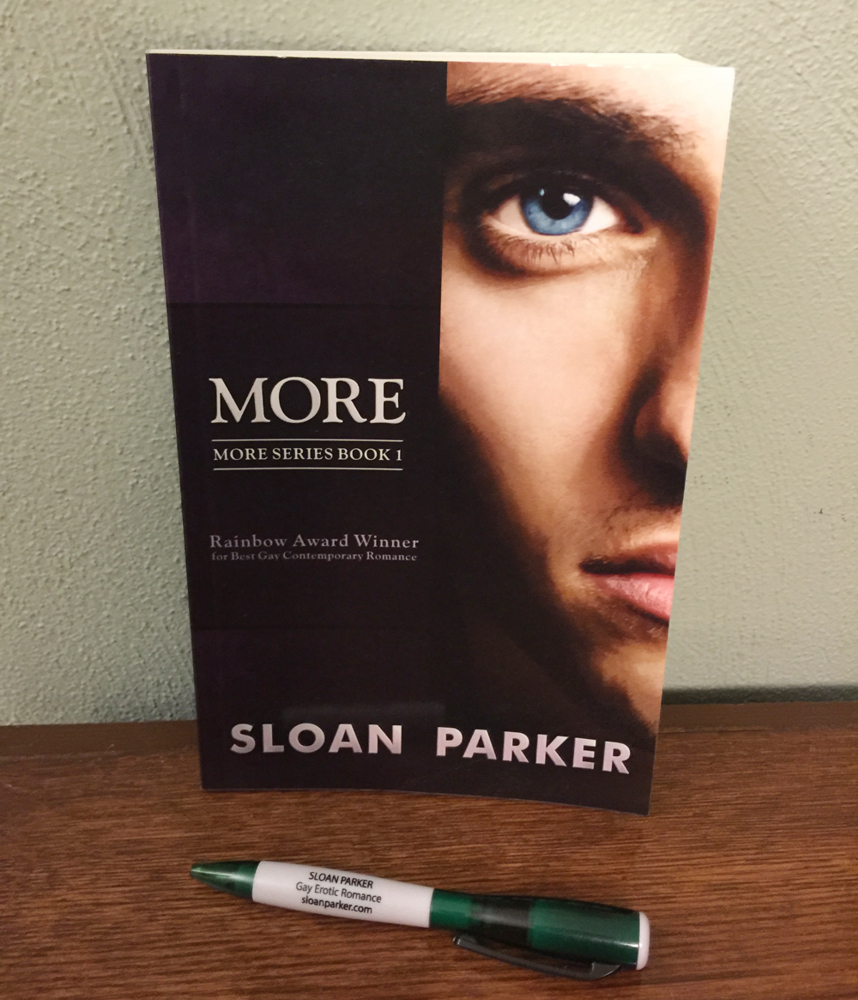 I started this blog in August of 2008, almost two years before my first book was published. Granted I didn't post much in the beginning, but creating the blog, and then my website, were big steps in my writing career. So today I'd like to celebrate the blog's 10th anniversary with another monthly giveaway.
One random winner will be selected to receive the following prize pack:
A Signed Paperback Copy from my Backlist
A Sloan Parker Pen
Your Choice of One Other M/M Romance in Paperback (by any author)
The prize pack can be shipped worldwide. The winner will be contacted privately to select their books. The second book must be: an M/M romance, available for purchase on Amazon.com, and priced at $20 USD or lower before tax.
HOW TO ENTER THE GIVEAWAY:
RULES AND TERMS:
The giveaway runs until the end of the day tomorrow. All entries must be received by 11:59 PM Eastern Time on August 31, 2018. One random winner will be selected and then contacted directly about their prize. Chance of winning depends on the total number of entries. No purchase necessary. Prize can be shipped worldwide.
Thanks for entering and good luck! Be sure to check back next month for another reader giveaway. 
If you'd like, you can sign up to receive my blog posts via email. I typically post no more than twice a week. Mostly fun, inspiring videos, pictures, and quotes.
You can also sign up for my free newsletter using this form. I also offer a reader giveaway in each of my newsletters.