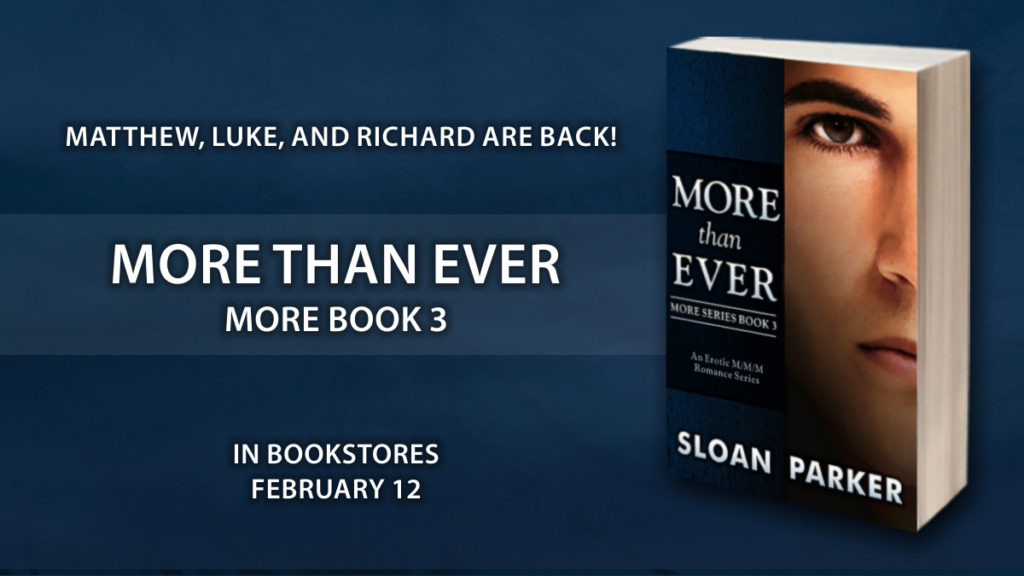 Matthew, Luke, and Richard return in this third installment of the MORE series.
These three men have weathered a lot, and their love for one another is as strong as ever. Yet Matthew Stewart, the youngest of the threesome, can't help but feel like he's made one too many mistakes lately, both with his men and his future. His perfect life is starting to crumble around him. Haunted by a past he's never truly faced and struggling to find his place in the world, he sets his sights on a new dream job at a wildlife rehabilitation center. With more than just a great job on the line, he refuses to turn his back on someone in need. A favor morphs into danger as Matthew, Luke, and Richard face a week alone in the wilderness, looking for evidence of either an accident or a crime. With no hiking experience and armed strangers trying to hunt them down, these three men will learn to lean on each other more than ever. And in the process, they just might heal more than one old wound.
Length: 112,018 words.
Coming February 12th to Amazon, B&N, Apple Books, Kobo, Google Play, and other retailers. Available for pre-order now! 
I hope you enjoy this new book in the series. I had such a great time writing this one.