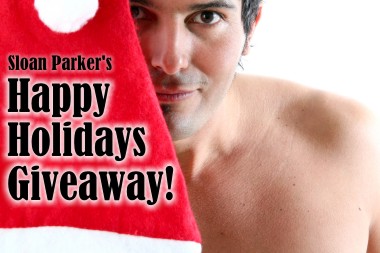 I'm thrilled to announce the winners of my 2nd Annual Happy Holidays Giveaway (original giveaway post is here).
There were over 100 entries which means there are 3 winners this year.
So here are the 3 random winners (selected using random.org) who will receive their choice of a $25 gift certificate from ARe, Amazon, or Barnes and Noble.
Congratulations to…
SarahM

Tracey D
Rita S
I'll be emailing the three of you shortly so you can verify which gift certificate you'd like to receive. If you don't get the email within 24 hours, feel free to contact me.
Thank you all for stopping by the blog and entering the giveaway. I had such a great time reading your responses to what you love about romances. I loved hearing from people who are as into this genre as I am. You all rock!
Hope everyone has a happy, healthy, and romance-filled 2012!
All the very best,
Sloan