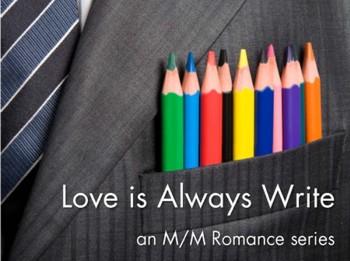 What could be better than 150 m/m stories? 150 free m/m stories.
The M/M Goodreads group is posting another round of member stories. The event is called Love is Always Write, and it's a great way to try out new-to-you authors and read a free story from one of your favorites too. The first story has been posted in celebration of the group's membership passing the 6,000 members mark!
The rest of the stories will be coming in a week, two per day for the next 2.5 months. If you're not already a member of the group, you can join here (Due to the adult content in this group, you must be at least 18 to join).
More information about the Love is Always Write Event
To read the stories
Enjoy!