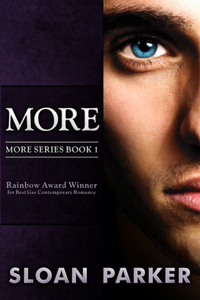 It's the same story with some minor revisions to the text, and of course the new cover that will match the rest of the books in the series. Here's what I recently shared on Twitter about working on book 3:
Working on MORE 3 today. It's starting to really come together. Except… Matthew so needs a hug. Or two.

— Sloan Parker (@sloanparker) February 5, 2015
MORE (More Book 1) available now at:
Amazon  |  Amazon UK  |  All Romance eBooks  |  Smashwords
Coming to more e-bookstores soon.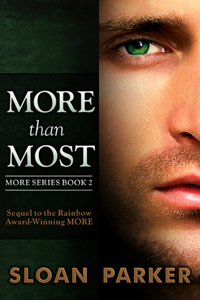 Also, sample chapters of MORE THAN MOST (MORE BOOK 2) have been added to my website. You can also download them as a PDF. Hope you enjoy the sneak peek at the continuation of Richard, Luke, and Matthew's story.