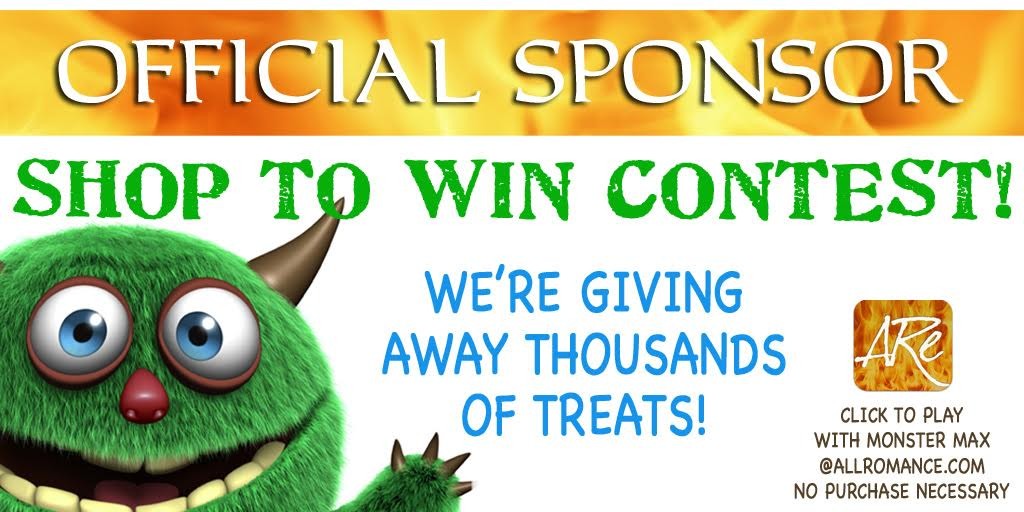 I'm an official sponsor of the huge October giveaway at All Romance eBooks.
The contest is under way, and this year there are over 3000 prizes including hundreds of ebooks, thousands of dollars in gift certificates, signed print books, lavish gift baskets, eReaders, tablets, and more! All readers have to do is shop at All Romance eBooks. Random shoppers will win prizes. No purchase is necessary. In lieu of purchase, readers can go here to enter.
Several of my books are available in the giveaway this year. Good luck and have fun shopping at ARe.