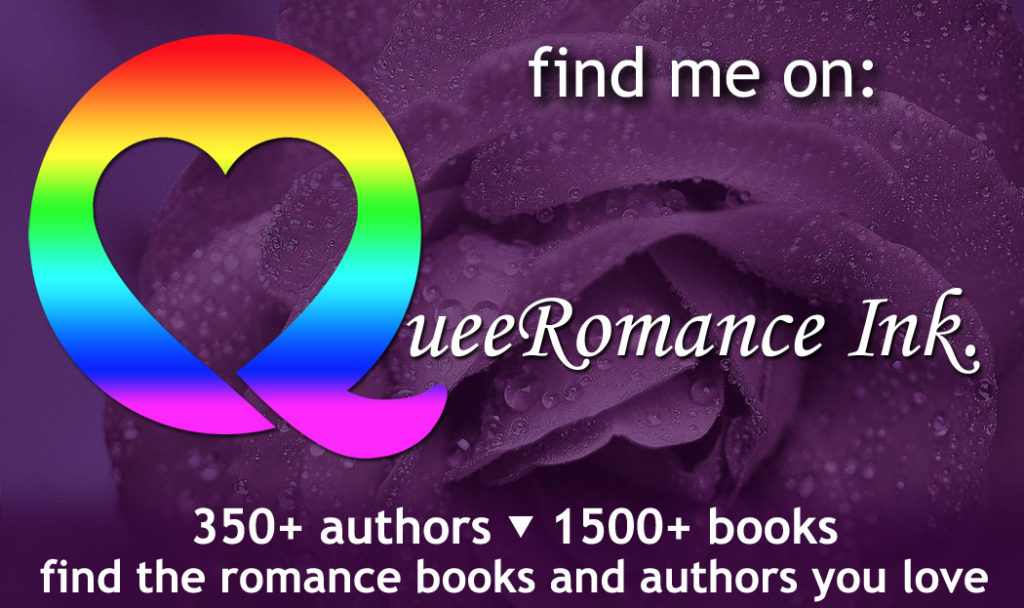 I'm a part of the QueeRomance Ink site, an exciting new way to find exactly the kind of books you want to read.
As a reader, you can add books to your own personal "To be Read" list and follow favorite authors to get notified when they add or release new books. Plus, you'll get an email if any of the books on your TBR list go on sale.
To join, just go here: https://www.queeromanceink.com/membership-levels/ – and click on the select button next to the "reader" option. Then fill out the information on the following page and submit the form. It's free! As an added bonus, the QRI folks will send you six free queer contemporary romance books after March 1st.
Be sure to click the star next to any author to "like" them, so you'll be notified about their newest releases.