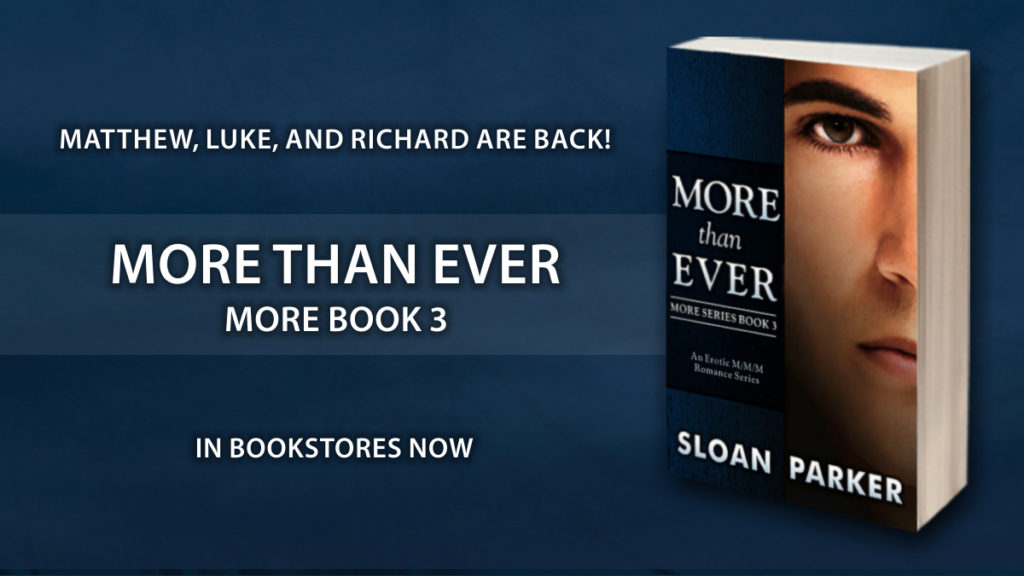 MORE THAN EVER is out now!  You can pick up a copy of the e-book at Amazon, B&N, Apple Books, Kobo, Google Play, and Smashwords.
There's currently a problem with the paperback listing at Amazon US and UK. It's displaying the incorrect product information, but Amazon promises they'll have it resolved shortly. In any case, you might want to hold off on ordering a print copy until the correct info is displayed. 
I hope you enjoy reading more about Matthew, Luke, and Richard.