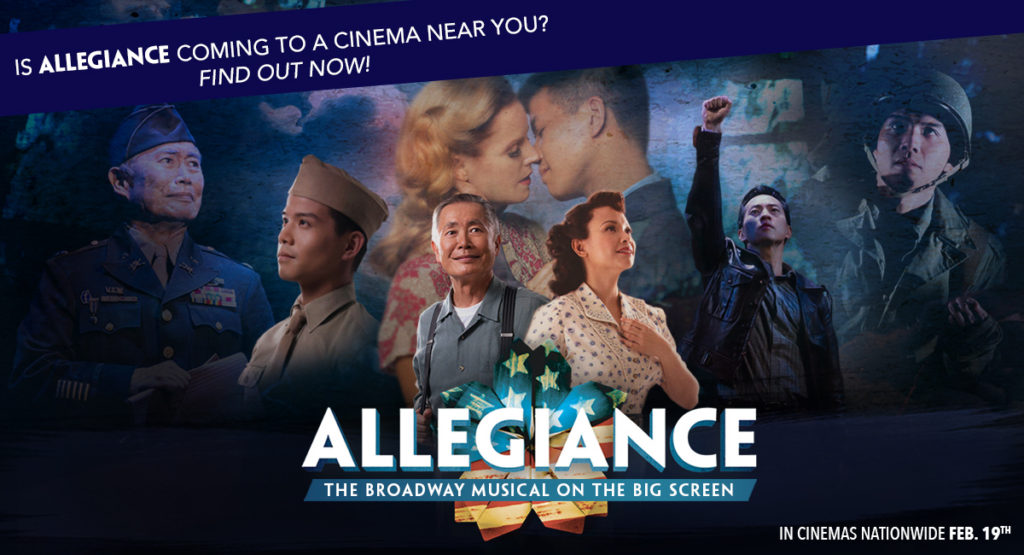 "Their loyalty was questioned, their freedom taken away, but their spirit could never be broken. Rejoice in one family's triumphant story of hope, love, and forgiveness in the new Broadway musical: Allegiance."
—allegiancemusical.com
After a record-breaking premiere, Allegiance returns to theaters in the U.S. on February 19th. If you haven't seen it yet, I highly recommend checking out this theatrical release of the Broadway musical. I absolutely loved it. Wonderful performances by the entire cast and such an important story that we must never forget.
"Allegiance returns to cinemas nationwide for an encore on Sunday, February 19 at 12:55 p.m. local time. This date is the 75th anniversary of Executive Order 9066, known as the Day of Remembrance, which marked the beginning of the forced relocation and internment of 120,000 Japanese Americans during WWII." —allegiancemusical.com