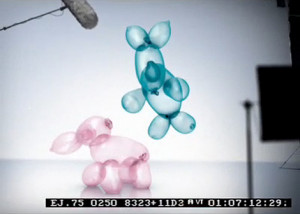 Once a week, I post a video I've seen recently that I'm loving
. So here's this week's Video I love …
Have you seen this one yet? It's an ad for Durex condoms. I must admit, it had me giggling. And almost blushing (which, considering what I write, is weird, I know.). Friendly warning: If mock animal sex using condoms bugs you, don't watch. If not, enjoy! I've also included three outtakes. I love it when they make outtakes of a video that doesn't use live actors.
(four videos embedded below)

So what did you think? Come on, tell me…did you blush a little? Comment or send me an email. I'd love to hear from you.
And on a more serious note, I do think this type of thing makes condoms fun and approachable for teens. Not something they should shy away from. And that's a good thing.
Have a great day!
Sloan Parker
Free fiction available at:
www.sloanparker.com