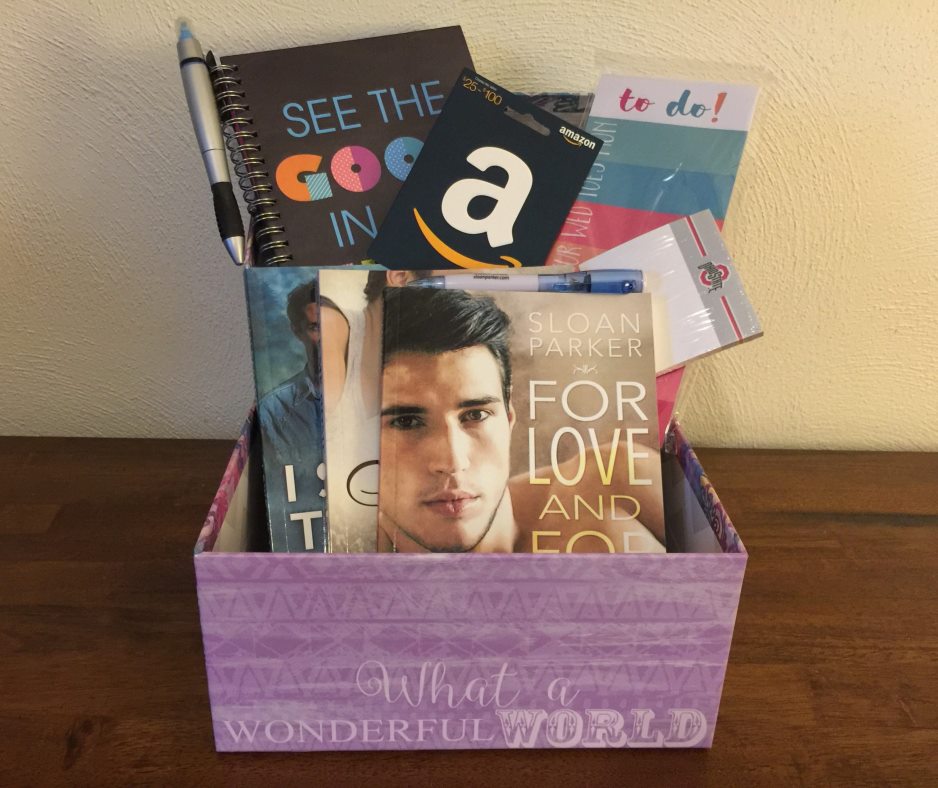 My latest newsletter is out. If you're not subscribed, you can check it out here. It includes a sale for HOW TO HEAL A LIFE and a look at the final French cover for BREATHE.
If you're a newsletter subscriber you can also click the giveaway link in the newsletter that you received in your inbox and enter to win the special prize box pictured above. If you're not a subscriber, be sure to sign up for my free newsletter so you can take part in future reader giveaways.
Good luck to everyone who's entered!