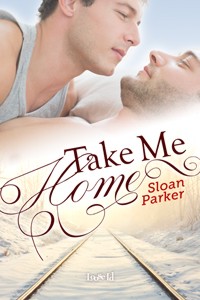 I'm thrilled to share that my third novel, Take Me Home, is now available for purchase in various e-book formats. You can pick up a copy at Loose Id or keep an eye on my site for links to other e-book stores such as Amazon and All Romance eBooks. I'll add the links as the book become available at each site.
TAKE ME HOME: Ten years after their one and only night in each other's arms, best friends finally give in to passion and new sexual roles while trapped in a blizzard as they head home for the holidays.
I hope everyone who picks up a copy enjoys this holiday friends-to-lovers story. Have a happy holiday season and a beautiful, healthy new year!