Once a week I post about something I'm loving (tv, movies, books, art, photos, romances, authors, or anything else). So here is this week's For the Love of…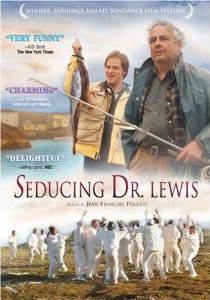 Last night I watched a French film titled Seducing Dr. Lewis (not a gay romance in case you're wondering). I'm not always a fan of light comedic films, but this one was delightful and heartwarming. I like fiction with real characters, and with this film, I felt like I stepped off the boat and right into their neighborhood, not some fictional re-creation. It felt authentic and was a fun storyline.
I haven't been watching a lot of TV or movies lately as I've been spending so much time reading and editing my latest submission. Seducing Dr. Lewis was a nice film to sit back and take a break with.
Hope everyone has a great weekend. And happy Mother's Day to all you wonderful moms across the US.
Sloan