Today I worked on a new short story for the upcoming "Hot July Days…M/M Style" event at the M/M Romance group on Goodreads.
For this event, members of the group wrote letters requesting a story centered around one of their favorite photos. Authors or writers in the group then volunteered to write a free short story based on the letter and picture of their choice.
Here's the picture I selected (not sure of the original source). I fell in love with it right off.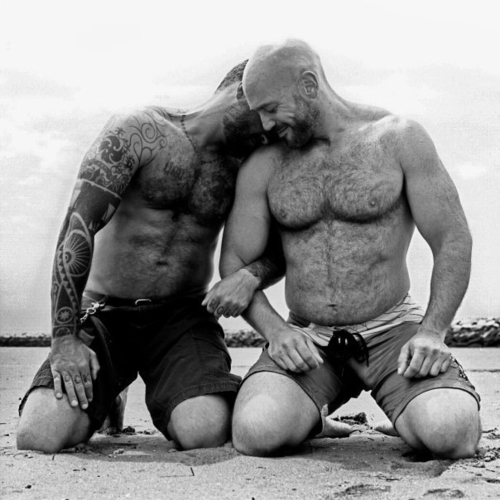 I got a good start on the story today and have outlined the rest of it. It has a lovely romantic ending, and you all know how much I love when a couple of guys take a moment to get a little sweet with each other. Especially a couple of bears on the beach.
After the story is posted at the Goodreads group, I can add it to my website. I'll let you all know when it's available.
Hope you have a fabulous week!