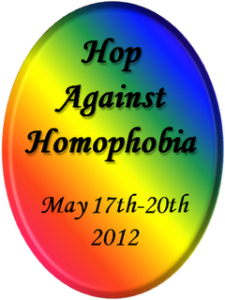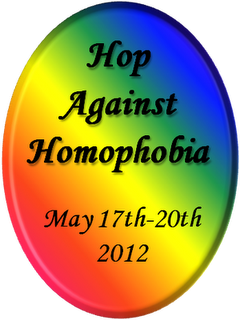 Registration is still going on for the Blog Hop Against Homophobia. This is an all m/m blog hop organized by authors Erica Pike, NJ Nielsen, and K-Lee Klein.
What is a blog hop?
The host of the hop puts together a list of all participating blogs. During the dates of the hop, each blog owner posts on his/her blog about what they are offering as a prize. Readers follow the links to the participating blogs (going from one blog to the next) and post comments or follow the blogger's instructions at each in order to enter the individual giveaways.
Authors/Publishers/Sellers/Reviewers of M/M Romances: Go to the registration page to learn more about how you can participate.
Readers: There's nothing for you to do yet. The International Day Against Homophobia, May 17th, is the hop's official kickoff date. There are already over 135 authors, reviewers, and publishers signed up, so be sure to check out the hop page in May for your chance to win from what is sure to be a huge list of fantastic m/m prizes.