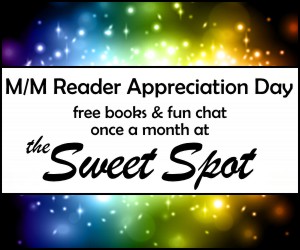 Tomorrow, April 7th, is the first m/m Romance Reader Appreciation Day at the Sweet Spot Yahoo Group. It's all about saying thank-you to the wonderful readers of m/m romance. Over the past few years, we've heard from many authors who are amazed and delighted by how supportive, kind, and generous they've found the people in the m/m reader community. We couldn't agree more. You guys are the best. So we'd like to say THANK YOU for your part in supporting the various genres of m/m romance.
Here's how to enter the giveaway:
If you haven't already, join the Yahoo Group at http://groups.yahoo.com/group/TheSweetSpotMM/
Watch the group (or your email if you choose to receive emails from the group) on Saturday, April 7th for a message with instructions on how to enter.
Reply to that message between 8am and 8pm EST indicating you'd like to enter the giveaway.
That's it. You'll be added to the drawing for your chance at a random prize. Winners will be announced via the group after the giveaway closes. Authors will be sent the winning email addresses at that time and will contact their winners directly.
So far, the following authors have generously donated these books or other prizes. Thank you, authors!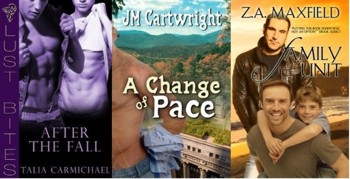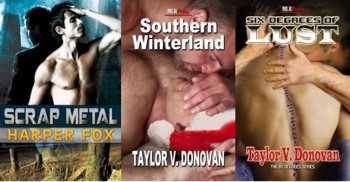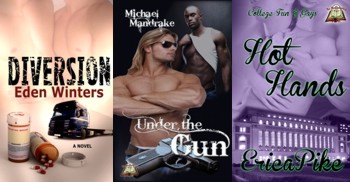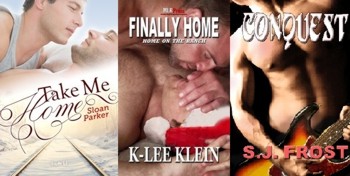 All books are in ebook format unless otherwise indicated.
Hope you can join us at The Sweet Spot Reader Appreciation Day, hosted by Sloan Parker and S.J. Frost.