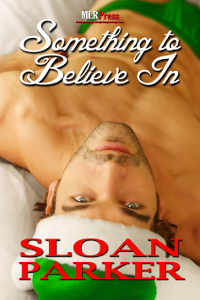 I'm pleased to share that SOMETHING TO BELIEVE IN is now available for purchase. This is my holiday story about two young homeless men who fall in love and search for a way to stay off the streets and build a life together.
Length: Short Novella, 17,500+ words
Cover Artist: Deana C. Jamroz
Publisher: MLR Press
Here's the blurb
After running away from the hatred and abuse of their teen years, Sean and Gavin have been hustling to survive for too long now. When some extra cash lands them alone in a hotel room until Christmas, they can no longer deny their feelings for each other. Now neither one can imagine watching the other walk off with one more trick. Even with no money and no job prospects, Sean is determined to not just show Gavin what a real home and holiday is like, but to keep them off the streets for good and build a life together.
If you check it out, I hope you enjoy Sean and Gavin's story. It's a bit of an angsty one but very sweet as these two find their way to Something To Believe In.