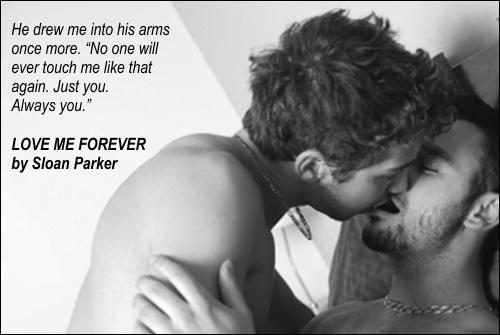 For my holiday gift this year, my newsletter followers got a preview of my latest free read: Love Me Forever. Now this story is available on my website. It's a short holiday piece that features Sean and Gavin from SOMETHING TO BELIEVE IN. Here's a description:
It's Sean and Gavin's second Christmas in their own apartment, and life is going good. Or so Gavin thought. Until he realizes there's something seriously wrong with Sean. Despite knowing that Gavin would do anything for him, Sean is surprised to learn what Gavin has planned for them this Christmas. 5,541 words
Read LOVE ME FOREVER: html / PDF
I hope you enjoy catching up with these characters, and I hope you and yours have a wonderful year!