My latest video I love: I don't know what's more beautiful, the cow's frolicking with joy or the man's interactions with him, moments like this one…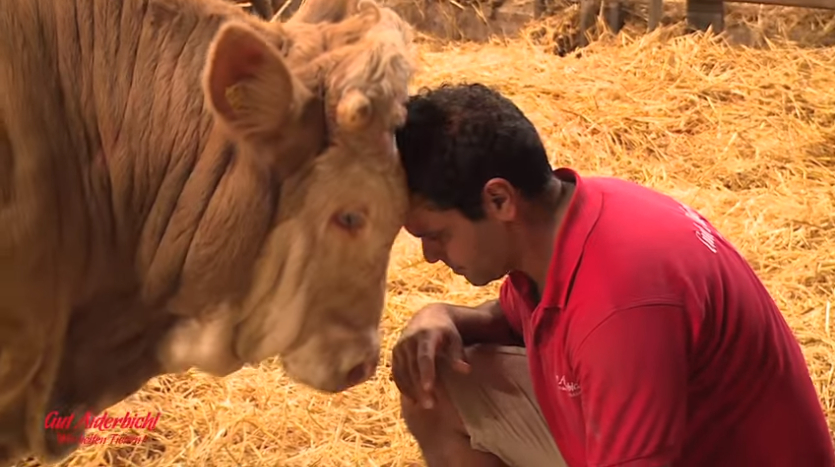 According to a facebook post: Bandit, a bull who was chained all his life, is rescued. Watch his delight when he realizes he is no longer chained.
Here's the full video. If you can't see it embedded below, you can view at YouTube.
Read more about Bandit's story here.