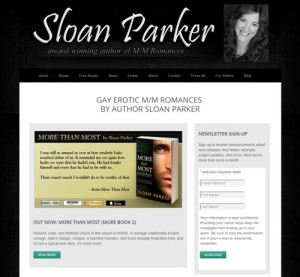 I'm thrilled to share that my new website is now up and running. It's a mobile-friendly version that should be easier to read on smaller devices and tablets. We're in the process of live beta testing the pages so there may still be a small glitch or two, but I couldn't wait to share the new look.
There's also a new newsletter sign-up form right on the homepage. We're just about to send out my next newsletter, which always includes a reader giveaway, so now's a great time to sign-up for that. (Plus I usually do a little something extra for my subscribers to celebrate the end-of-year holidays.)
Thanks for checking out the new site.