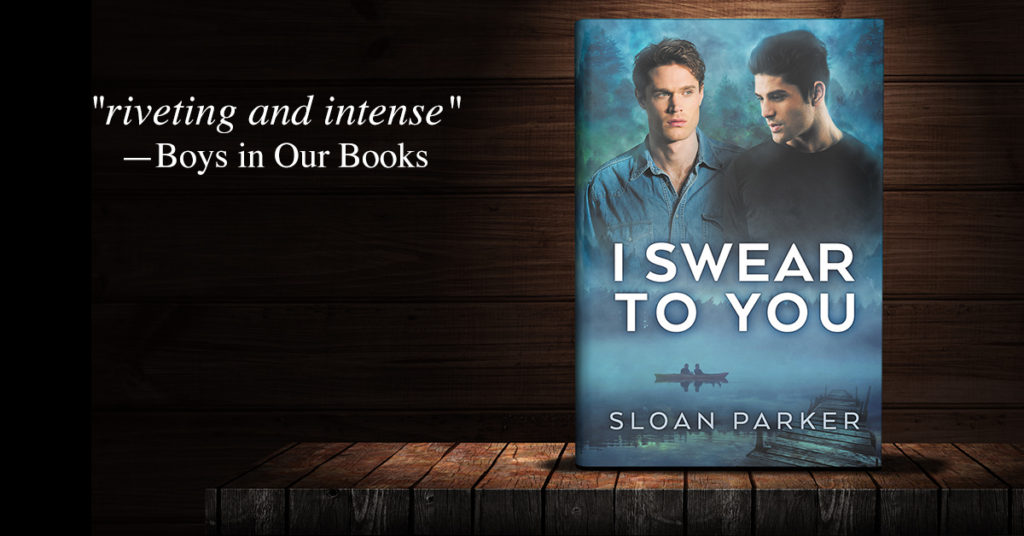 He won't run. Not this time. He swears.
My friends-to-lovers novella I SWEAR TO YOU is now available in paperback with a gorgeous new cover designed by Lou Harper. This is the first time this story appears in print. You can pick up a copy at Amazon, Barnes & Noble, or CreateSpace.
I SWEAR TO YOU

When roommates Grady and Mateo give in to their growing lust, it's the best sexual experience of their lives. But are they really gay? Is this just sex? Or is it something more? It takes time for confused Grady to figure that out, but once he does he wants all of Mateo. Too bad tracking down brokenhearted Mateo proves impossible.

Grady's last resort is to post an online ad encouraging his friend out of hiding and back into his life. He's sure that once he gets Mateo between the sheets he can convince him what they had together was no college experiment. But Mateo's been hiding from something—or someone—and he has no intention of returning home.

Grady is determined to tear down all Mateo's walls so he can find out what happened to him and help heal his wounds. In the process he'll show his best friend that he won't run. Not this time. He swears.