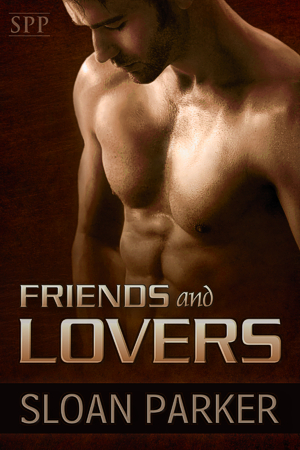 Coming March 8th! Pre-order FRIENDS AND LOVERS now at: Amazon, Google Play, Kobo, iBooks, All Romance Ebooks, and Smashwords.
Two gay love stories about friends becoming lovers. Each story is based on one of my three-word scenarios from my website.
Cops and Lovers: SWAT teammates Sawyer and Finn have been secretly sleeping together for the past two years and hiding that fact from their commander, their team members, from everyone. Sawyer couldn't be happier with the arrangement. Until Finn gives him an ultimatum. Now Sawyer has to rethink everything in his life. Or give up the only person he's ever loved.
His Roommate's Secret: For two years Brady has harbored a secret crush on his straight college roommate. He doesn't think he'll ever get the chance to climb into Rex's bed. Until Rex shares a secret he's been hiding since the day they met.
Length: 19,859 words.