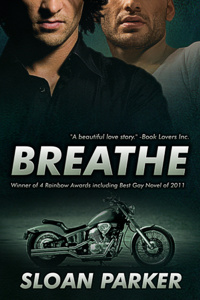 I'm thrilled to share that the updated version of BREATHE with new cover art is out in bookstores now. This edition includes the original novel as well as the epilogue WHAT YOU DO TO ME that was previously available separately. You can pick up a copy in both e-book and trade paperback formats.
The e-book is available at Amazon, All Romance eBooks, and Smashwords. It'll also be available soon at Barnes and Noble, iTunes, Kobo, and other stores. The paperback is at Amazon, Barnes and Noble, and CreateSpace.
*For readers who purchased the previous edition of BREATHE, you can still read the free epilogue on my website.