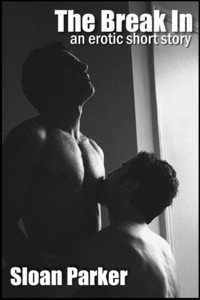 One of my goals for this year is to get the free short stories that are available on my website added to a few bookstores. I'm pleased to share that all three of my shorts are now available at All Romance eBooks.
THE BREAK IN was added this weekend in MOBI, EPUB, and PDF formats. SWEPT AWAY and A LESSON IN TRUTH are also listed at ARe under their Free Reads category.
THE BREAK IN Story Description
Billy's been breaking into his ex-lover's apartment every Friday night for a little solo sex in the bed they used to share. One night he almost gets caught before he has a chance to finish his usual routine and climb back out the window. Now he has only seconds to decide if he should hide and end up watching his ex have sex or run from the most erotic encounter of his life — and maybe a chance at love again.
You can pick up a copy at:

Or read it for free on my site.