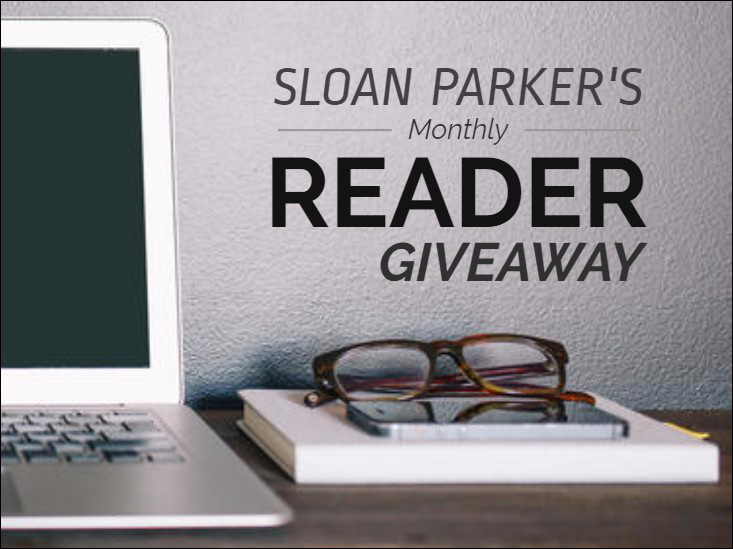 Thanks so much to everyone who entered last month's giveaway. Contacting the winner is always one of my favorite parts of the month.
THIS MONTH'S PRIZE
For this month's giveaway, I'm offering a random winner their choice of one of the following:
  1) $15 eGift Card to Amazon.com.
  2) $15 eGift Card to Barnes & Noble. 
  3) Winner's choice of any 4 full-length Sloan Parker e-books.
The winner will be contacted privately to select which gift they'd like to receive.
HOW TO ENTER THE GIVEAWAY:
RULES AND TERMS:
The giveaway runs until the end of the day tomorrow. All entries must be received by 11:59 PM Eastern Time on January 25, 2017. One random winner will be selected and then contacted directly about his/her prize. Chance of winning depends on the total number of entries. No purchase necessary. Currently we are only purchasing Amazon gift cards that are for use only on Amazon.com.
Thanks for entering and good luck! Be sure to check back next month for another reader giveaway on my blog. If you'd like, you can sign-up to receive my blog posts via email. I typically post about twice a week. Mostly fun, inspiring videos, pictures, and quotes,
I also do a reader giveaway in each of my newsletters. You can sign-up for the free newsletter using this form.