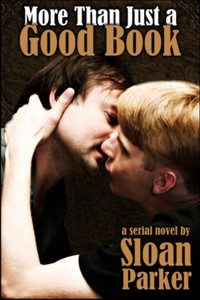 With my other deadlines over the past few months, this one got pushed to the back burner for longer than I'd hoped. I'm happy to share that I was finally able to set aside some time to get back to all the plans I have in store for Mark and Scott, and now part six of my free serial story is available on my website.
I've also written a rough draft for part seven and a few notes for part eight. I can't wait to share the rest of Mark and Scott's story.
If you check it out, I hope you enjoy part six. I'd love to hear what you think of this latest installment.