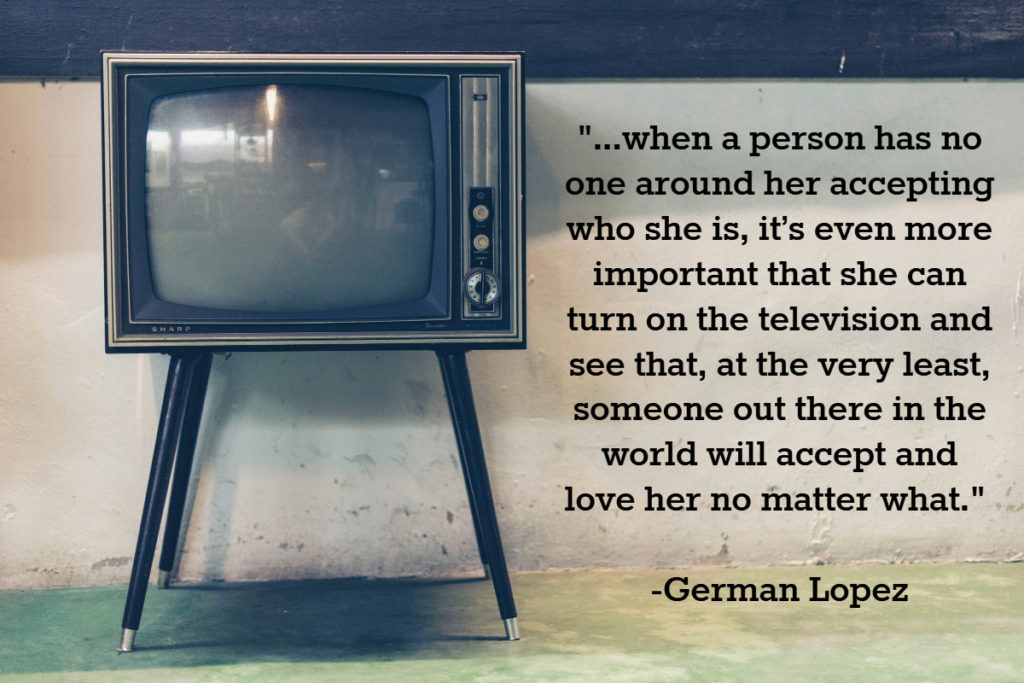 Today's quotes came from this article: Positive LGBTQ representation in media really can change lives. This touching story proves it.
"…when a person has no one around her accepting who she is, it's even more important that she can turn on the television and see that, at the very least, someone out there in the world will accept and love her no matter what." -German Lopez
"I wouldn't come out for a few years. But when I did, I can genuinely thank a show like Will and Grace for making it easier. It became less about waiting until my parents were ready and more about waiting until I was ready." -German Lopez
Yes! This!
Books and TV have always been a big part of my life. I was a latchkey kid from the time I was pretty young. TV was my after-school and Friday night companion, and the shows that I chose to watch helped shape my values and worldview.
So it's kind of neat to realize that, as I grew older, shows like Ellen, Will and Grace, Queer as Folk, and The L Word–as well as so many queer books that I couldn't even begin to name them all–significantly changed my life. They allowed me to feel more comfortable with showing the people around me who I really was, and I will forever be grateful for that.