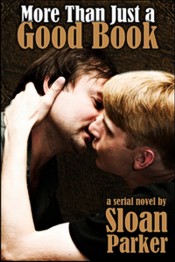 Part 5 of MORE THAN JUST A GOOD BOOK is now available on my website. You can read part five here or download parts 1-5 of the serial story in one PDF. Hope you enjoy reading Mark and Scott's continuing story. I probably won't work on the next installment until I get the last of HOW TO SAVE A LIFE sent off to a couple people for feedback. I'll keep you posted on the progress of both.
Want to be among the first to read the next installment of MORE THAN JUST A GOOD BOOK? You can sign up for my newsletter here. I announce the link there first, along with a giveaway for free books in every issue and other exclusive content.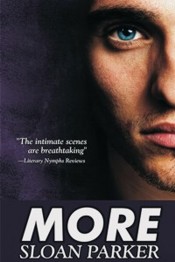 Also, I'm guest blogging at Jessica Freely's blog today, talking about the importance of reading for me as a writer and giving away a PRINT copy of MORE. Stop by and leave a comment to enter. The giveaway ends on Monday, July 9th at 11:59 pm EST. The winner will be contacted via email.